Additional Services
We co-operate with associates relating to: the sale of commercial/investment property; all types of development finance and protection; architectural services; planning and design; valuation and building surveying; legal services; home removals.
Financial Services: Advies Private Clients LLP
We want to help our clients to get the very best financial package that they can, which is why we have forged a long-standing relationship with Advies Private Clients LLP.
Advies offer FCA compliant Independent Financial Advice and boast a unique commitment to providing exceptional customer service. They are committed to offering tailored financial advice and support to all clients, whether you are a first-time buyer, experienced property investor or are looking to work your way up the property ladder.
As a client of Surrey Land Projects, you will be able to access bespoke financial advice that will cover a whole spectrum of financial needs. An initial free, no-obligation and confidential consultation will be proffered to all interested parties at your convenience.
Their knowledgeable and pragmatic team of advisers offer both telephone and face-to-face meetings at one of their London offices and are ideally positioned to support you through to your end goal.
To learn more simply contact us quoting 'Surrey-Land-Projects'
Primary Contact:
Will Crow, Independent Mortgage and Protection Adviser, Advies, 70 St. Mary Axe, London, EC3A 8BE
T: +44 (0)20 3882 2408
M: +44 (0)7970 368530
E: will.crow@advies.co.uk
W: www.advies.co.uk
---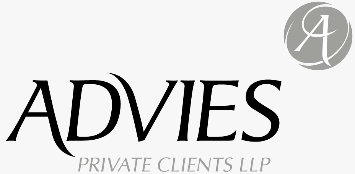 Advies Private Clients LLP is an appointed representative of Intrinsic Wealth Limited, and Intrinsic Mortgage Planning Limited which are authorised and regulated by the Financial Conduct Authority. Intrinsic Wealth Limited is entered on the FCA Register under reference 217742 and Intrinsic Mortgage planning Limited under reference 440718.
Advies Private Clients LLP is a limited liability partnership registered in England and Wales No. OC319179. Registered office address: Millennium Bridge House Millennium Bridge House, 4th Floor, 2 Lambeth Hill, London, England, EC4V 4AR
Your home may be repossessed if you do not keep up repayments on your mortgage.
Buy to let mortgages are not regulated by the Financial Conduct Authority.
Commercial mortgages are not regulated by the Financial Conduct Authority.